Conference: PGDay Chicago 2023
Title: Partitioning Billions of Rows Without Downtime
Date: 2023-04-20
Level: Intermediate
Speaker: Andrew Atkinson
Promote PostgreSQL Declarative Table Partitioning
Grow knowledge and usage, especially for app developers
Discuss challenges, mistakes, and share open source code samples from a recent conversion
Blog post: PGDay Chicago 2023 Conference
Podcast: Ruby For All
Title: The Database Wizard with Andrew Atkinson
Date: January 19, 2023

Join us for this episode of Ruby for All to hear Andrew (Andy) Atkinson discuss all things databases. He talks about the differences between MySQL and PostgreSQL, transactions, locking, pgbouncer, query optimization, and more. Plus, he shares his preference for PostgreSQL. Come learn about databases with Andy, Andrew, and Julie!

https://www.rubyforall.com/episodes/the-database-wizard-with-andrew-atkinson
https://dev.to/andatki/ruby-for-all-podcast-my-guest-experience-2do1
Podcast: Rubber Duck Dev Show
Title: Scaling All the Things! with Andrew Atkinson
Date: Sept 21, 2022

Super September continues with Andrew Atkinson sharing his insights on scaling your stuff! We'll talk about both the db side and the app side!
Podcast: Code With Jason
Title: 160 - PostgreSQL with Andrew Atkinson
Date: August 2022

In this episode I talk with Andrew Atkinson about PostgreSQL and databases. We talk about check constraints, foreign keys, and other PostgreSQL/database concepts.
https://www.codewithjason.com/podcast/11223850-160-postgresql-with-andrew-atkinson/
Conference: RailsConf 2022
Title: Puny to Powerful PostgreSQL Rails Apps
Date: 2021-05-18
Level: Intermediate
Speaker: Andrew Atkinson
This talk covers 5 challenging areas scaling Rails applications on PostgreSQL databases. From identifying symptoms to applying solutions and understanding trade-offs, this talk will equip you with practical working knowledge you can apply immediately.
Blog post: RailsConf 2022 Conference
Conference: PGConf NYC 2021
Title: How we made PG Fitter, Happier, More Productive
Date: 2021-12-02
Level: Intermediate
Speaker: Andrew Atkinson
Internal Talk: Removing PostgreSQL Unused Indexes
January 2021
Why unused indexes are bad and how to remove them
Conference: RubyConf Argentina 2021
Andy presented in Buenos Aires at RubyConf Argentina 2012 about how his team applied Lean Startup principles to their work at LivingSocial.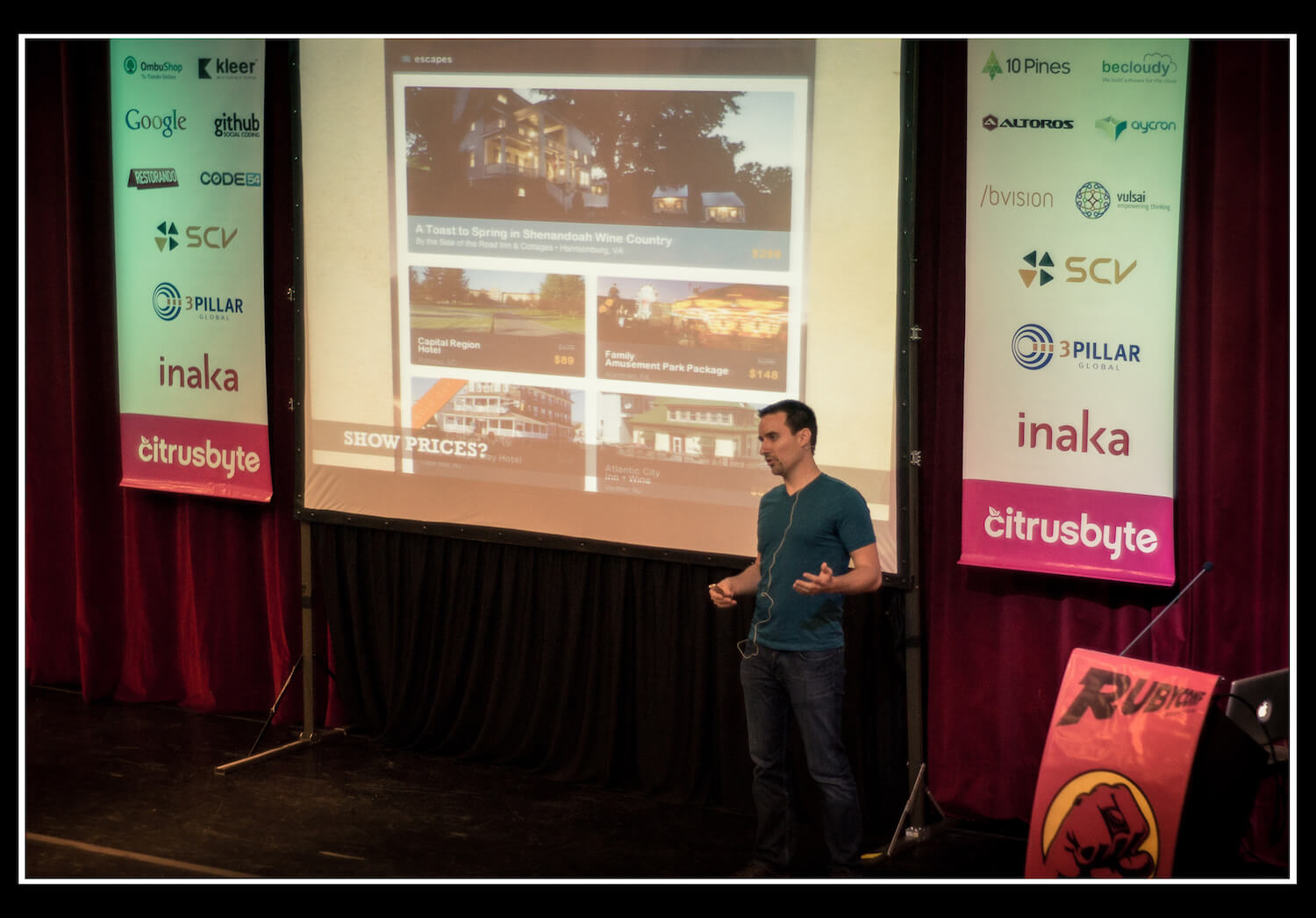 Andy Atkinson speaking at RubyConf 2012. Photo by RubyConf Argentina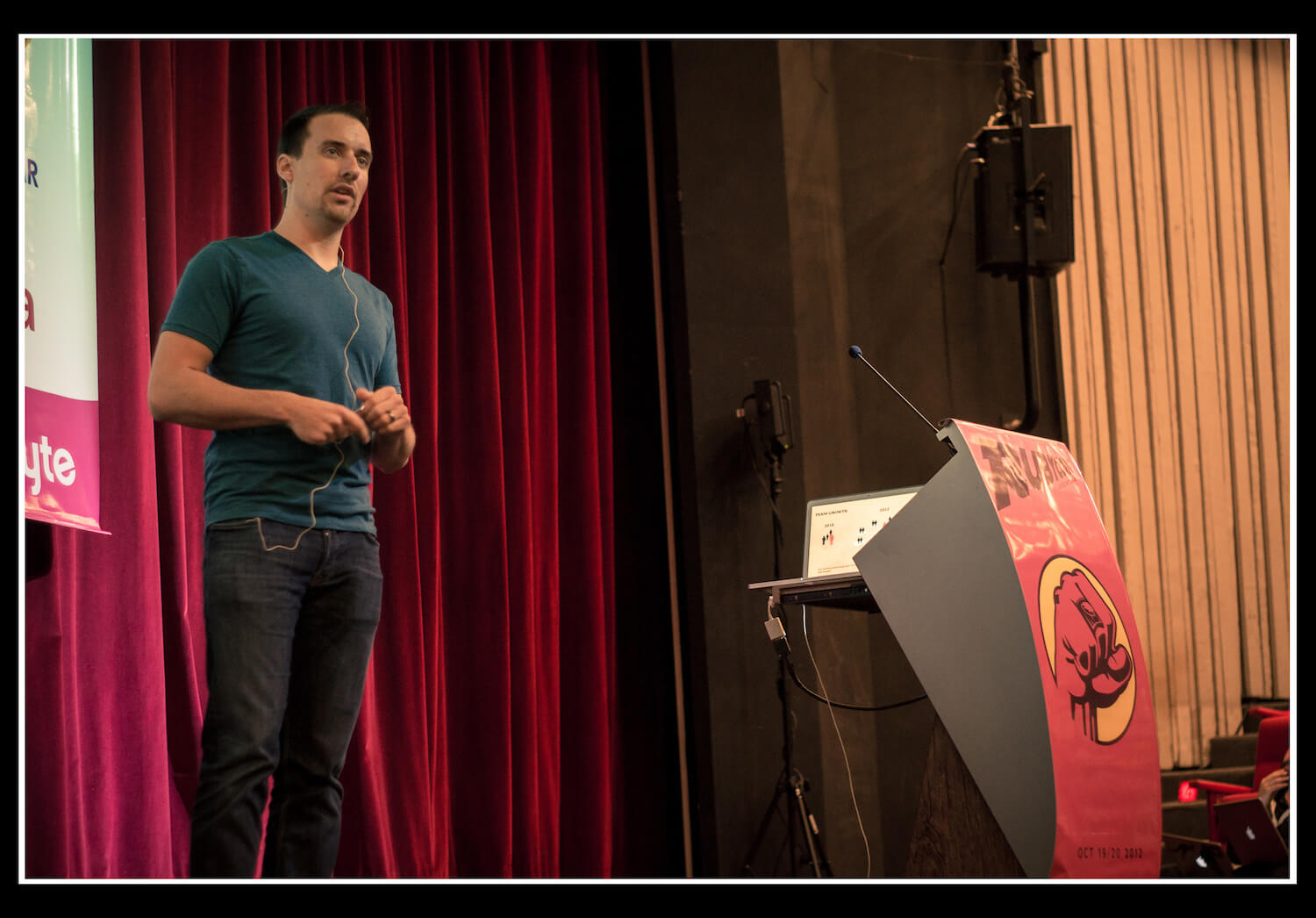 Andy Atkinson speaking at RubyConf 2012. Photo by RubyConf Argentina
En marzo del 2013 empecé a trabajar con el equipo de LetsBonus en Barcelona, España. LetsBonus es una filial de LivingSocial.
User Groups and Meetups
In the past, Andy has attended and presented at monthly meetups.
Ruby Users of Minnesota (Minneapolis, MN)
B'More on Rails (Baltimore, MD)
Boston Ruby Group
Barcelona on Rails
Twin Cities Java User Group (TCJUG)
CocoaHeads of Minnesota