Contact me about writing opportunities!
Blogging
I keep a blog here on technical topics to learn them more deeply through the deliberate focus that writing and teaching requires, and to share my knowledge with others.
I like include practical examples from my work experience or side projects.
This Week In Rails
Andy became a contributing editor ✍️ for This Week in Rails, a curated list of outside-facing changes in the Ruby on Rails framework.
This newsletter is part of the official Ruby on Rails weblog!
Since 2015 he's written around 10 issues sent to nearly 10,000 subscribers. Check out this (blog post) for more information. Below are links to the issues.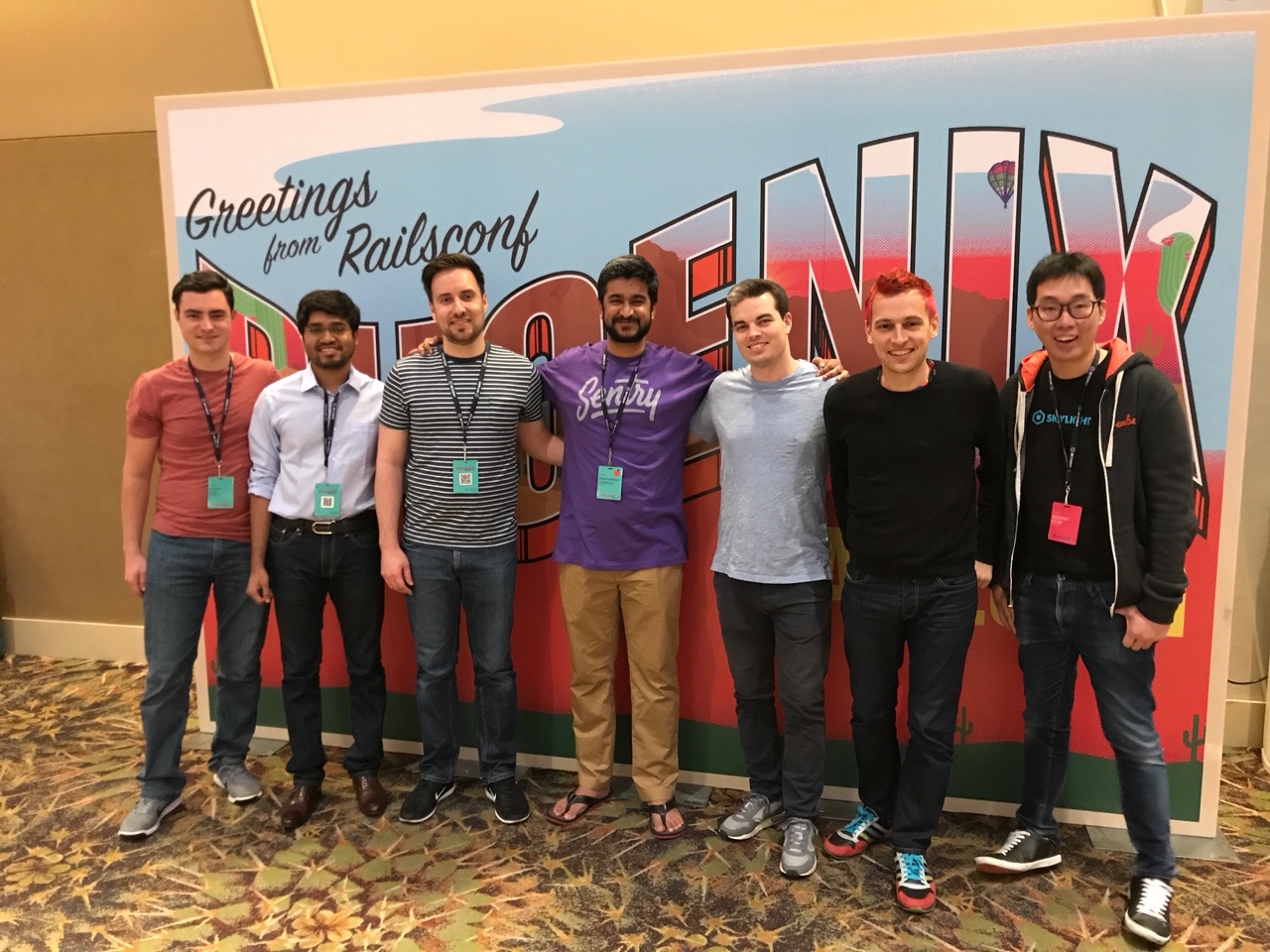 Editors from This Week in Rails RailsConf Phoenix 2017
Update 2020: After a period of dormancy, 3 editors jumped in and have started creating new issues. Here are some more issues I've written:
Update 2021: On hiatus from writing again. The subscriber count had eclipsed 10K!
Ruby Inside
I contributed an article to Peter Cooper's popular site for Ruby programmers back in 2009.
DEV
I experimented with the DEV platform to see what the writing experience and engagement was like.