Bio
Andy is a Senior Software Engineer with Groupon, working remotely, living in Minneapolis, MN. Primarily he does back-end web application development with services written with Ruby, Java, and JavaScript.
Previously he's worked for OrderUp, LivingSocial, Dell/Compellent, PTC, and various startups and smaller companies.
Photo by Amber Procaccini Photography 2019
Andy earned Bachelors degrees from the University of Minnesota in Minneapolis, MN. He completed one semester abroad at the Fundación José Ortega y Gasset in beautiful and historic Toledo, Spain.
Outside of technology and spending time with his family and friends, he enjoys running, cycling, travel, and following the perpetually struggling Timberwolves NBA basketball team.
Recommendations
Recommendations are available on LinkedIn and Angel List.
Origin Story
My family was privileged to have a IBM PCjr in our house in the 1980s, a Prodigy Internet connection and 14.4kbps modem by the early 1990s.
Although I mostly played games and assembled gaming computers as a teen, eventually I discovered programming in college. I became hooked on building web sites, applications, mobile apps and more, and continue to be!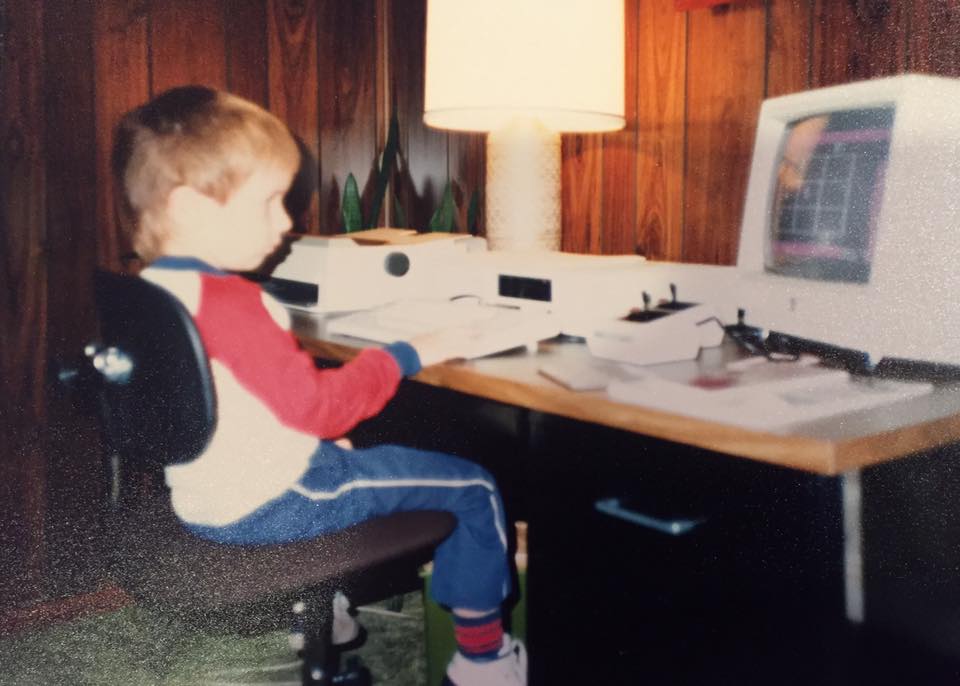 Andy playing a game on a IBM PCjr, late 1980s